---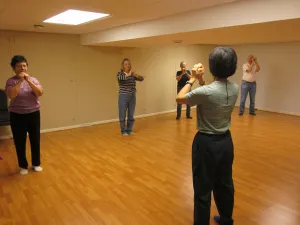 Movement is one of the key components to a healthy lifestyle and Dr. Alati can tailor an exercise program just for you. He works on specific exercises in the office with each patient. At Alati Chiropractic we also have a great system through our website. Become a member today and it can be as simple as an email to get you started on a road to health and better function.
Alati Chiropractic offers a Back & Body exercise program for all ages, Every Monday at 12pm with Martha Tooley. The class consists of Qigong (a Chinese exercise similar to Tai Chi) for joint mobility, weight bearing exercises for muscle strength and arthritic exercises for joint mobility.

Alati Chiropractic also offers Yoga for all abilities. Every Wednesday from 7-8:30pm, and Saturday from 9-10:15am with Anne Schwartz.
---
Dr. David Alati
Clarkston Chiropractor | Alati Chiropractic | 248-625-7100